This shop has been compensated by Collective Bias, Inc. and its advertiser. All opinions are mine alone. #PeriodConfidence #TryTheDivaCup #CollectiveBias
As a mom, and a woman, I feel like it's important to be prepared for a lot of situations. I've learned to expect the unexpected to happen, and that I need to have the supplies I need on hand. This is true for my kids, of course, but it's also something that I need to do for myself!
That's why my purse is always stocked with the things that I might need in case of an emergency, or an unexpected visitor.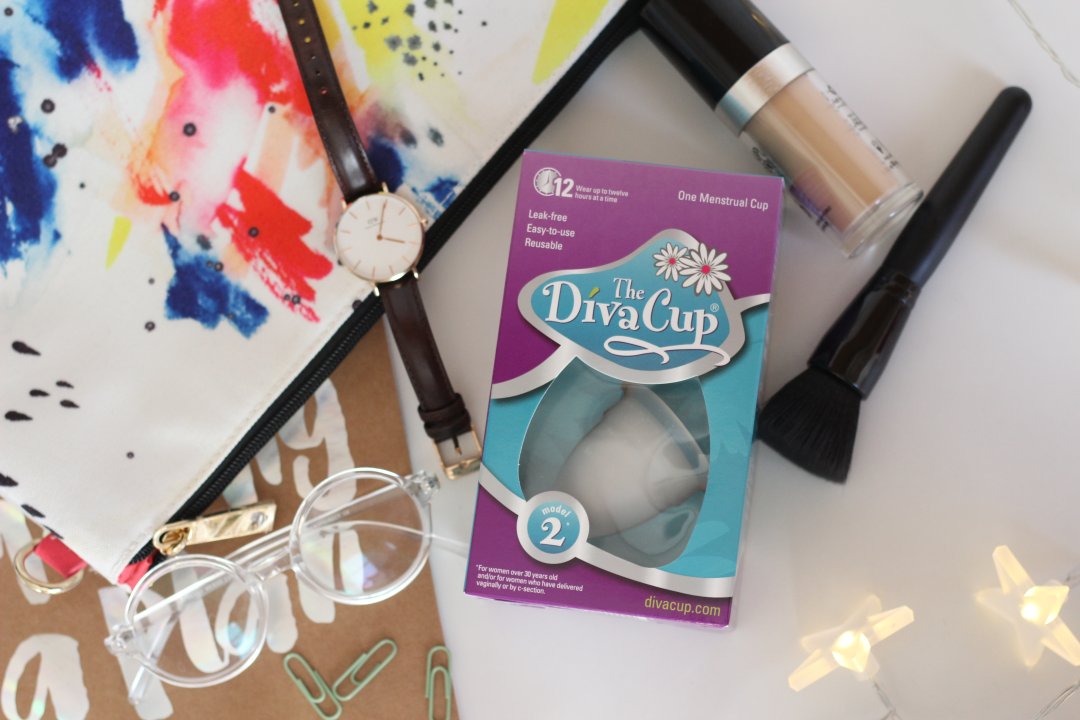 Interested in trying DivaCup? Hover over the photo to click through to Walmart.com and buy them!
While I of course keep diapers, wipes, and the rest of the kids toys and wardrobes in my diaper bag, when it comes to my purse I've always been a pretty light packer. But the older I get the more I realize that I need to keep things on hand for myself too (and not just lipstick!).
Today I want to share how you can be ready for any situation by talking about how I stay prepared for anything with the things I keep in my purse/personal bag (if you're like me, you may not be carrying a regular purse everyday and might keep things for yourself in a little pouch in a diaper bag).

Prepare your purse for emergencies:
When I started packing for myself I thought of the things I deal with on a day to day basis:
-I'm a glasses and contacts wearer
-I own a lot of shoes of different styles and do a lot of walking
-I'm a woman
-I get headaches pretty easily
Looking at those pretty basic day-to-day situations, you could probably come up with a list of ten supplies I might need. And that's exactly what I like to do: make a list of what I might need! Things like a spare pair of glasses, contact solution and a contact case, bandaids, and some form of painkiller might have crossed your mind as you thought about preparing for those situations. I write those down and think about the things that will help me the most.
They may seem like a no-brainer now, but when you're actually out and about do you have those kinds of things with you? Maybe not.
What I like to do is keep a bag of basic supplies inside of my purse or diaper bag so that I never feel like I'm missing something.

Here's what I have in my purse now:
Glasses
Contact lens case with contact solution
Eye drops
Bandaids
Antibiotic cream
Essential oil blend (this one is a blend that helps me stay awake and focused)
OTC painkillers
Hair ties
A pen
My DivaCup
Why do I keep the DivaCup on me at all times? Because I'm always prepared for emergencies! But to get personal with you, I've never had a regular cycle. It catches me off guard sometimes and I never know what I'm getting into when my period shows up- sometimes it's heavy and sometimes it's not.
With the DivaCup it doesn't matter because the DivaCup provides leak-free protection for 12 hours! It's a great product and totally delivers on that end. It's clean and comfortable, but you can use it no matter what you're doing- whether you're working out, swimming, or sleeping! I use the DivaCup Model 2 because I've had kids, but there's also a model for women under 30 who have not delivered kids.
Please refer to the user guide for more details! For more information on how to use the DivaCup you can click here!
I love the DivaCup because it's just better than traditional period products. It has better protection, it helps me feel cleaner, and I think it's more comfortable.
Anyway, once I've come up with a list of things I'd need to be prepared for and have written up a list, I like to fill my bag with the things I need! Sometimes that means a run to CVS to pick up the things I need- like the DivaCup (you can find Model 2 at your local CVS).
When I've got all the supplies, I put them in an bag for myself and then I'm all ready to go! Just having a few small essentials on hand not only helps me feel prepared, but has also helped me out in actual emergencies.
It's easy to be prepared, and it's even easier with the DivaCup!